KNOW YOUR CUSTOMER (KYC) 
Know Your Customer" (KYC) is the process of identifying and verifying the identity of the customers. This process helps us to obtain the information about the identity of our customers. This process helps to ensure that our services are not mis-used.
As part of Bahar Money Transfer Ltd.'s KYC and customer due diligence measures, we must identify individuals. We obtain an individual's full name, date of birth, residential address, purpose of transaction, relationship of the remitter with the beneficiary, amount of funds to be transferred, beneficial owner, and Ultimate beneficiary owner or receiver of the funds according to "Money Laundering and Terrorist Financing (Amendment) Regulations 2019 – transposing 5th AMLD, Anti Money Laundering Guide, Regulation (EU) 2015/847 on information accompanying transfers of funds (the Payments Regulation) and the Payment Services Regulations (2017)" 
We verify these using current government issued documents with the customer's full name and photo, with a customer's date of birth or residential address such as:
● a valid passport
● a valid photo card driving licence (full or provisional)
● a national identity card
● a firearms certificate
● an identity card issued by the Electoral Office for Northern Ireland
When verifying the identity of a customer using the above list of government-issued documents we take a copy and keep it in the customer's file. Where the customer doesn't have one of the above documents you may wish to ask for the following:
● a government issued document (without a photo) which includes the customer's full name and also secondary evidence of the customer's address, for example an old style driving licence or recent evidence of entitlement to state or local authority funded benefit such as housing benefit, council tax benefit, pension, tax credit
● secondary evidence of the customer's address, not downloaded from the internet, for example a utility bill, bank, building society or credit union statement or a most recent mortgage statement
If we verify the customer's identity by documents, we must see the originals and not accept photocopies, nor accept downloads of bills, unless certified (see "Additional measures to take") as described below:
● photocopied identity documents can be accepted as evidence provided that each copy document has an original certification by an appropriate person to confirm that it is a true copy and the person is who they say they are
● for standard customer due diligence an appropriate person is, for example, a bank, financial institution, solicitor or notary, independent professional person, a family doctor, chartered accountant, civil servant, or minister of religion The documents must be from a reliable source not connected to the customer.
We check the documents to satisfy ourselves of the customer's identity. This may include checking:
● spellings
● validity
● photo likeness
● whether addresses match
More information on official documents and how to spot counterfeits and forgeries is published by the Home Office in their 'Basic Guide to Forgery Awareness' and 'Guidance on examining identity documents'.
http://www.devonaudit.gov.uk/wpcontent/uploads/downloads/2015/03/Recognising_Fraudulent_Identity_Documents_v3.pdf 
The Nominated Officer, or other responsible person, should be aware of the issues within this and cascade relevant parts to staff as part of their training programme.
Electronic verification
If we verify an individual's identity electronically, we do:
● use multiple positive information sources, such as addresses or bill payment
● use negative sources, such as databases identifying identify fraud and deceased persons
● use data from multiple origins collected over a period of time
● incorporate checks that assess the strength of the information supplied.
If using an service provider we ensure that it is reliable and accurate using extensive source data. We consider the following criteria in our selection:
● it is registered with the Information Commissioner's Office to store personal data
● it is accredited to give identity verification services through a government, industry or trade association process that involves meeting minimum standards
● the standards it works to, or accreditation, require its information to be kept up to date
● its compliance with the standards are assessed
● it uses a range positive information sources, and links a person, through other sources, to both current and previous circumstances
● it uses negative information sources, such as databases relating to identity fraud and deceased persons
● it uses a wide range of alert source, such as up to date financial sanctions information
● it has transparent processes that enable the firm to know what checks were carried out, what
the results of these checks were, and what they mean in terms of how much certainty they give as to the identity of the subject.
● should be able to keep records of the information used to verify identity information
We ensure that staff understand the meaning of the electronic checks results so that staff can satisfy that they meet an appropriate level of confirmation for the risk assessed for the person and that you have further information to support and interpret the check. We must ensure that staff understand the services they supply, the datasets they use and the scoring system for pass/fail.
We ensure that the checks staff use show that they have identified the customer, verified the identity and that they are, in fact, the same person that is using our services. We therefore verify key confidential facts, obtained from independent sources that only the customer may know to establish who they say they are. For example testing background information like their place of birth, how long they have been resident at an address with previous addresses when resident for a short period or education history.
Manual identity documents can be checked alongside electronic verification where greater risk is indicated. See the additional measures to take for enhanced due diligence.
An electronic records check is not always appropriate. For example, the Council for Mortgage Lenders notes that electronic verification products may not be suitable for fraud prevention purposes, such as verifying that a person's signature is genuine.
Individuals not resident in the UK
 We obtain the same types of identity documents for non UK residents as for UK residents. If we have concerns that an identity document might not be genuine, contact the relevant embassy or consulate or use the link to PRADO below.
Public Register of Authentic travel and identity Documents Online:
http://www.consilium.europa.eu/prado/en/prado-start-page.html 
If documents are in a foreign language, we must satisfy ourselves that they do in fact provide evidence of the customer's identity. HMRC may require official translations when inspecting your customer due diligence records.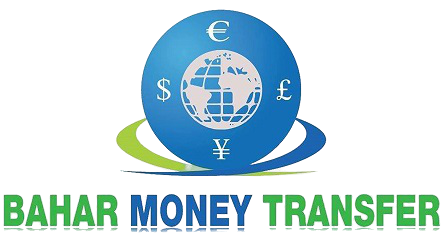 Bahar Money Transfer Ltd is a registered payment institution that enables people in the UK to send money abroad in a reliable, secure and cost effective manner.

45 Station Road, Edgware, Middlesex, HA8 7HX