The purpose of this policy to explain what information we need from you in relation to your personal data for swift processing of payments and what you may expect from us.
Bahar Money Transfer Ltd. is registered as data controller with the UK Information Commissioner's office with a registration number ZA149602.
Please read this carefully as this policy is legally binding when you use our Services as this privacy policy describes how Bahar Money Transfer Ltd collects and uses your personal information.
If you have questions or concerns regarding this policy, you should first contact us at DPO's email info@baharmoneytransferltd.co.uk
HOW DO WE PROTECT YOUR PERSONAL INFORMATION?
WHAT WE COLLECT:
Following information is collected as and when business relationship is established and securely monitored:
Sender completes information i.e. Name, identification document (i.e. Identity Card, Passport, and Driving License), Full customer's address, Occupation, DOB, and Relation with Payment Receiver.
Beneficiary information (i.e. Beneficiary Full Name, Contact number, Bank Account details for Bank Deposit transactions)
We may request for additional information from you if you send or receive certain high-value transactions or as needed to comply with our AML/CFT obligations under law.
You may give us information about you by filling in forms when registering or using our Services via web portal / Mobile app. This includes information you provide when you register to use our Services, other social media campaigns on our Website or App, enter a competition, promotion or survey, and when you report a problem with our Services. The information you give us may include your name, address, e-mail address, phone number, financial information (including credit card, debit card, or bank account information), payment reason, geographical location, social security number, personal description and photograph.
We may perform enhance due diligence by verifying your information by using credible electronic verification software, In case of any objection you can contact us at info@baharmoneytransferltd.co.uk
WE USE THIS INFORMATION TO:
 Register you with an account
 Provide the Services as described in our contract.
 Fulfill your Transaction Request
 Send you a confirmation
 Send you requested service information
 Improve your online experience and our website/ service
 Comply with our legal and regulatory obligations
SAFEGUARDS TO PROTECT PRIVACY
All information you provide to us is stored on our secure servers. Any payment transactions will be encrypted using Transport Layer Security technology.
Once we have received your information, we will use strict procedures and security features to try to prevent un-authorized access.
We restrict access of your personal information to those employees of Bahar Money Transfer Ltd who have a business reason for knowing such information.
DISCLOSURE OF YOUR INFORMATION
We may share your personal information to:
Affiliates, Business partners (It will be in accordance with the consent given by the individual for a specific purpose).
To assist us in conducting or co-operating in investigation of fraud or other illegal activity where we believe it is reasonable and appropriate to do so.
To prevent and detect fraud or crime.
In response to a subpoena, warrant, court order, or otherwise required by law.
To recover bad debt or in relation to your insolvency.
YOUR RIGHTS
You have all the rights to ask us to stop your personal data for processing of payment or not to use for any kind of social media campaigns / Marketing.
Please contact us at info@baharmoneytransferltd.co.uk
Our service may feature links to third party sites that offer goods, services, or information. We are not responsible for content or privacy policies or practices of any linked sites of any third parties. We encourage you to review each privacy policy before providing any personal information.
USER ACCESS, CHANGE OR DELETION OF PRIVATE INFORMATION
As per law, you have all the right to access to personal data, your right of access can be exercised in accordance with relevant data protection legislation. Any access request may be subject to a fee of to meet our cost in providing you with details of the information we hold about you.
You may request our Authorized Personnel / Branch to update your private information and you may also restrict them to use your personal information for any further use.
In case of any complaints concerning personal data please contact us at info@baharmoneytransferltd.co.uk
CHANGES TO OUR PRIVACY POLICY
In case of any change in privacy policy we will post to this page and, where appropriate, notify to you by email.
CONTACT
If you would like to ask any question regarding privacy policy, Please feel free to write us at info@baharmoneytransferltd.co.uk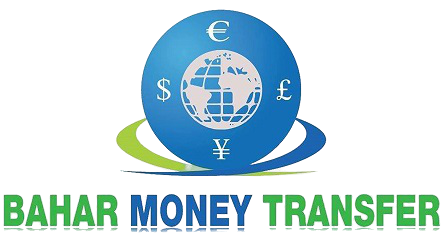 Bahar Money Transfer Ltd is a registered payment institution that enables people in the UK to send money abroad in a reliable, secure and cost effective manner.

45 Station Road, Edgware, Middlesex, HA8 7HX